Is Our Mobile Optical Lab Right for You?
Construction & Industrial Sites
If your business requires safety glasses and has a minimum of 50 employees who wear prescription eyewear our mobile unit might be the perfect solution for your safety eyewear needs.
Sporting and Outdoors
Our mobile unit is great for sporting events and outdoor expos.
How It Works
Our optical lab at your doorstep!
In the age of rapid manufacturing, why wait? Don't put your employees eyes at risk while waiting for proper glasses. Don't make multiple visits to an office. With our ViewPoint mobile lab you won't.
Today's technology permits an easier way to deliver safety eye glasses. Our ViewPoint mobile lab will save you time, money, and make everyone in your business more efficient because they will have optimal ANSI approved safety glasses typically on the same day that they order them.
How does it work?
We work with you to supply the frame options that fit best with your work environment and price point.
Our ViewPoint mobile lab will travel to your location.
Employees stop by the mobile lab with their current prescription or, only available in Missouri, receive an on-site eye examination by one of our doctors.
Employees return to the mobile lab to pick up their glasses. Opticians on-site will adjust and make sure their new glasses fit their needs. Same day service is typically accommodated but not guaranteed. If not the same day we will mail the completed glasses back to the site.
Schedule the Mobile Lab
Scheduling the Mobile Lab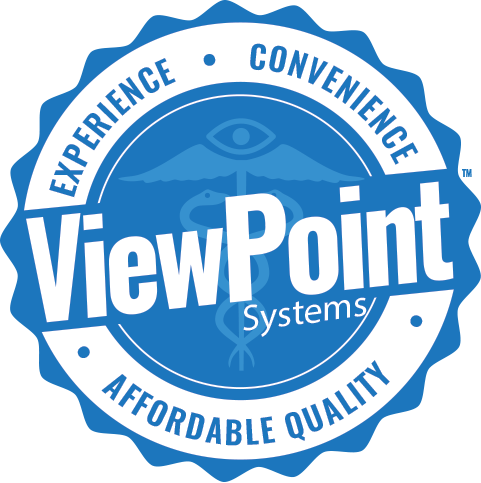 Schedule the Mobile Optical Lab Today
Fill out the form to inquire about scheduling Complete Eye Safety's Mobile Optical Lab at your location or job site, and we'll reach out to you to confirm the details.